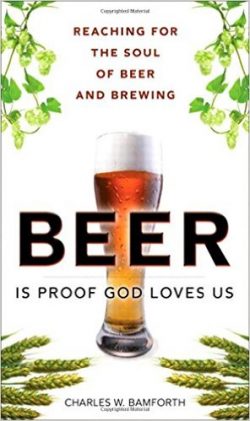 I am glad you have discovered this folder! The aim is to collate together a repository of information on the impact of beer on human health.
It is, of course, a sensitive topic. There are those who would seek any excuse to imbibe to excess. Equally there are those who cannot countenance that moderate consumption of beer can have any benefit whatsoever.
I seek to take the middle ground -and if you want to read more about my views on this then you might care to take a look at this book (go to the Buy the Book  page)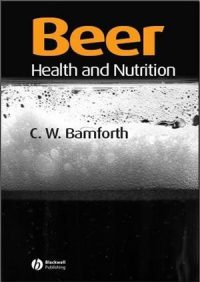 Undoubtedly there are those who will look at my pedigree and say "well, of course he is going to say positive things about beer". As readers of my articles and books know full well, I am certainly not fearful of highlighting the real negatives associated with abusing beer. If only those who focus entirely on the latter were as willing to inform the reader about the opposing arguments to their point of view.
So I encourage you to keep tabs on this link at my website as articles, discussion points, recent references etc. will progressively accumulate.
For starters let me suggest some more books that speak to this topic. Restraint of ego fails to stop me suggesting this first, and again you can link to it at "Buy the Book".
Rather pricier and more complex is
http://www.amazon.com/Health-Disease-Prevention-Victor-Preedy/dp/0123738911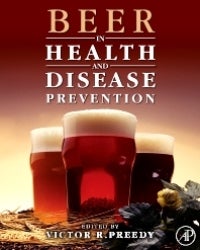 A wonderful little read, suffused with common sense, is this one: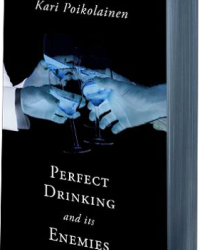 http://www.amazon.com/Perfect-Drinking-Enemies-Kari-Poikolainen/dp/1626526788
That author has a website at http://www.perfectdrinking.com/
Meanwhile here are several articles from yours truly:
Bamforth, C.W. (2002) Nutritional Aspects of Beer – A Review. Nutrition Research, 22, 227-237
Bamforth, C.W (2004) An ungrateful subject? Differences of opinion on beer, Brewers Guardian, 133 (1), 20-23
Bamforth, C.W. (2006) Beer and the dreaded "C". Brewers Guardian, 135 (7), 24-26
Bamforth, C.W. (2006) Radical stuff: beer as an antioxidant source. Brewers Guardian, 135 (8), 24-26
Bamforth, C. (2006) Alcoholism and Addiction. Brewers Guardian, 135 (9), 40-42
Bamforth, C.W. (2007) Beer as liquid bread. Master Brewers Association of the Americas Technical Quarterly, 44, 15-18
Wright, C.A., Bruhn, C.M., Heymann, H. and Bamforth, C.W. (2008) Beer Consumers' Perceptions of the Health Aspects of Alcoholic Beverages. J Food Sci, 73, H12-H17
Wright, C.A., Bruhn, C.M., Heymann, H. and Bamforth, C.W. (2008) Beer and Wine Consumers' Perceptions of the Nutritional Value of Alcoholic and Non-alcoholic Beverages. J Food Sci, 73, H8-H11
Owens, J.E., Clifford, A.J. & Bamforth, C.W. (2007) Folate in beer. J Inst Brew, 113, 243-248
Bamforth, C. (2009) Bashing Booze: The Anti-Alcohol Lobby. Brewers Guardian, 138(10), 40-43
Casey, T.R. & Bamforth, C.W. (2010) Silicon in Beer and Brewing. J Sci Food Ag, 90, 784–788
Bamforth, C.W. and Murphey, L.J. (2011) Beer and Health, in Beer Steward Handbook, Master Brewers Association of the Americas, pages 193-201
Bamforth, C. (2014) Beer and the good life. Brewer & Distiller International, 10(12), 40-41
Bamforth, C. (2015) "Beer Is Good for You" as a Message in Academia, pp. 113-118 in "Ethanol and Education: Alcohol as a Theme for Teaching Chemistry", ed. R. Barth, American Chemical Society Symposium, http://pubs.acs.org/isbn/9780841230590
Charlie Bamforth December 16, 2015